Tags cambria, corian, Countertops, Covid-19 Safety, Curava Quartz, Granite, Granite Backsplash, granite countertop, Granite Countertop Quote, granite countertops, Granite Lakeland, Granite New Port Richey, Granite Palm Harbor, Granite Sarasota, Granite Tampa, Gray Quartz, mitered edge, quartz, quartz countertop, quartz countertops, Quartzite Countertops, silestone, standard edge, waterfall edge, White Granite Countertops, White Quartz
Not only can your quartz countertops brighten up your kitchen and bathroom, but they can be accented with the right edge. There are many different options of quartz countertops edges. The experts as A&S Granite and Marble have some nice recommendations for choosing the type of edge you want. Your choice can be based on visual preference or can be more about functionality. We would like to talk about some of the common options here, but there are many more kinds of edges to choose from.
The Standard Edge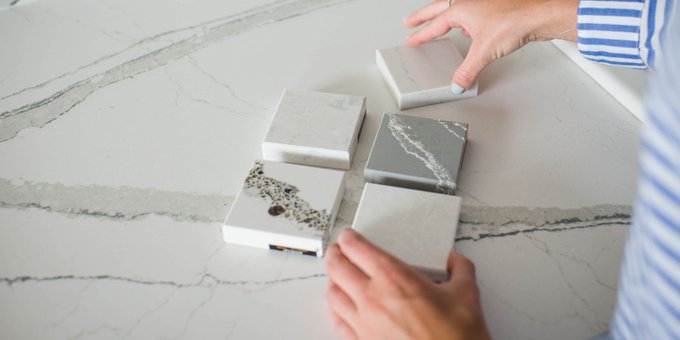 The first kind of edges we will explore are standard edges, and there are still choices within this category. Standard edges can be either straight or curved and can match any kitchen design.
In a clean-lined cooking area design, a straight edge typically fits the profile of the kitchen best. If you have actually selected to highlight another material in your kitchen area, such as an appealing tile or lovely appliance, a straight edge counter top will mix with the cooking area rather than draw in attention or take the program. Despite their name, straight edges are not sharp, the corners are somewhat rounded to safeguard the stone from damage. You even have the versatility to customize the quantity of rounding to best fit the design of your cooking area.
In a more standard design, you may choose a curved edge to set perfectly with your crown molding or another design function of the kitchen. The options in curved edges are plentiful and we'll explore a few of them listed below.
The Mitered Edge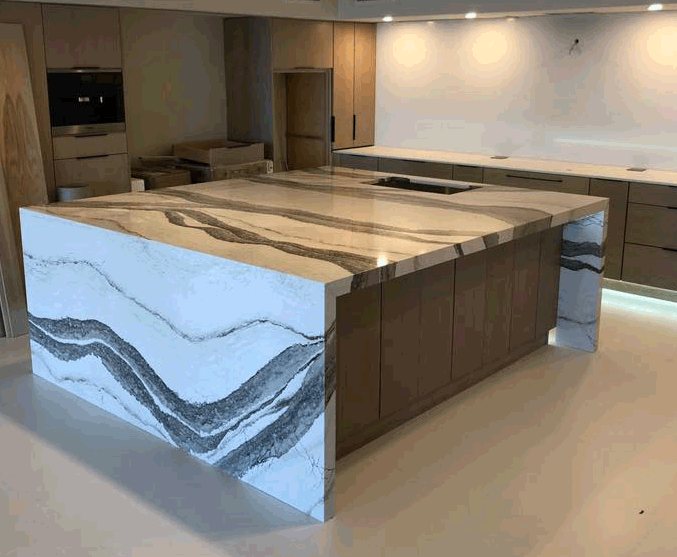 At first glance, a mitered edge treatment kind of looks like a square edge. However, this one is made by mitering the edges of the horizontal leading piece and the vertical apron piece so they form a straight, square joint. It is frequently used where the vertical face of the edging extends downward more than normal. This can offer the counter top the look of an extremely thick slab. Conversely, it can be used to form a broad waterfall that extends well down the cabinet face. You can read about the waterfall edge below.
When you desire a weighty-looking counter top without the extra heft and expenditure of a strong slab, this is the way to go. It's a fantastic choice for making the countertop the centerpiece of the space. It works well with both standard and modern-day designs. There are some variations on the mitered edge. Alleviated and mitered edge: This is a mitered top with a slightly eased (rounded) edge and rounded corners. This tiny detail can actually alter the appearance of a stone countertop.
The Waterfall Edge (pictured in our featured image)
Natural stone and quartz are the perfect media for waterfall edges. Since the waterfall appearance is actually just an additional piece, set up on its edge and attached to the cabinet box and horizontal counter top edge, it makes good sense the best medium for the application is a natural stone product such as granite or quartz. Other solid surface areas, like Corian or marble, are also a choice.
However, in terms of longevity, we believe quartz is the way to go since this super-strong, crack and pore-free material isn't susceptible to breaking – and we can't say the same about granite.
Quartz countertops and the right edge can make a difference
You may be able to pull off a standard edge with your quartz countertops, but there are many options to choose from. The experts at A&S Granite and Marble are standing by with a variety of different edge style recommendations. Having the right fabricator and installation team is the best way to improve your kitchen or bathroom with a nice countertop. Call our office in Valrico today at
813-571-1200 to schedule your free estimate appointment. You can also use our contact form to send us a message via email.