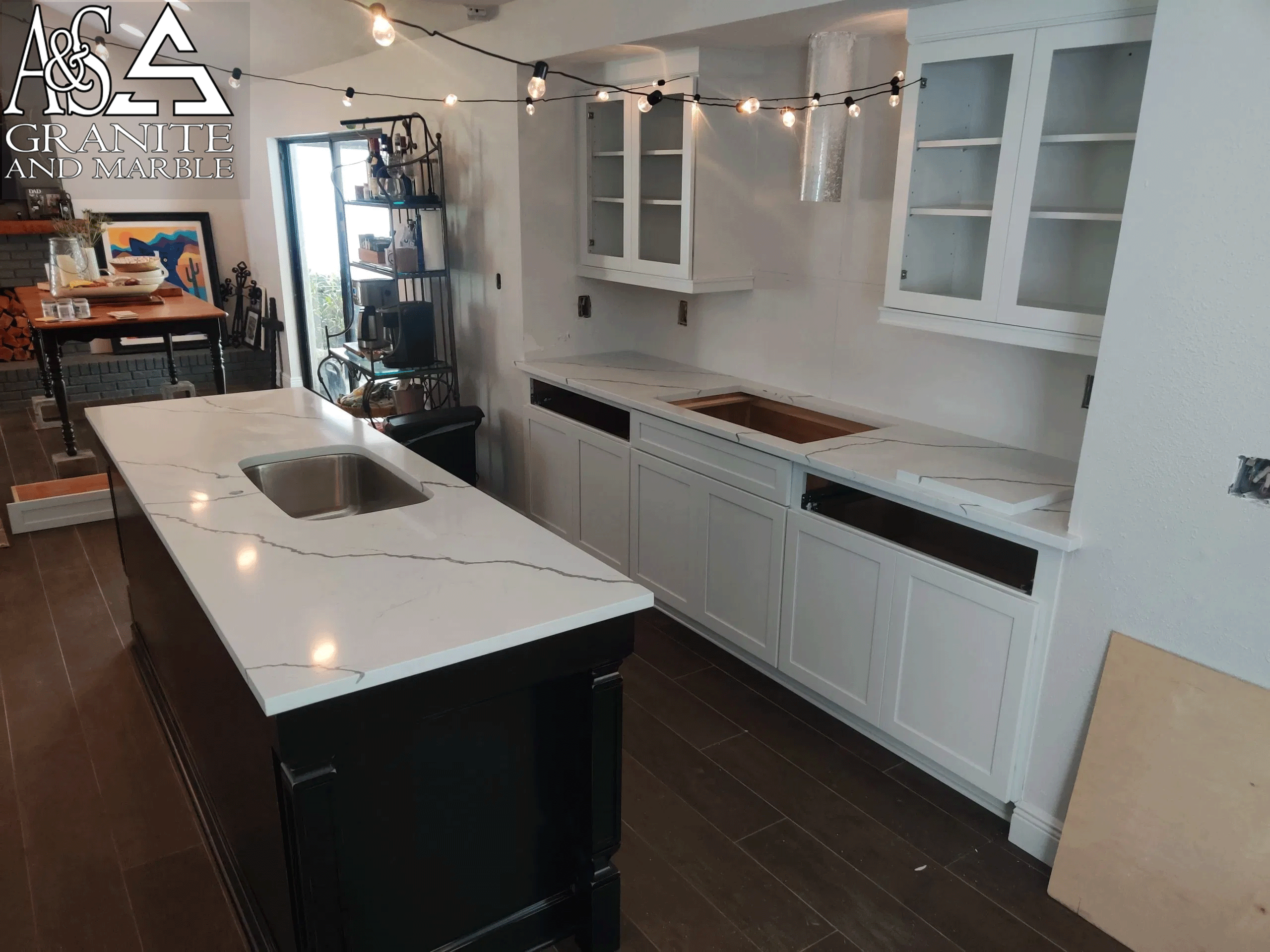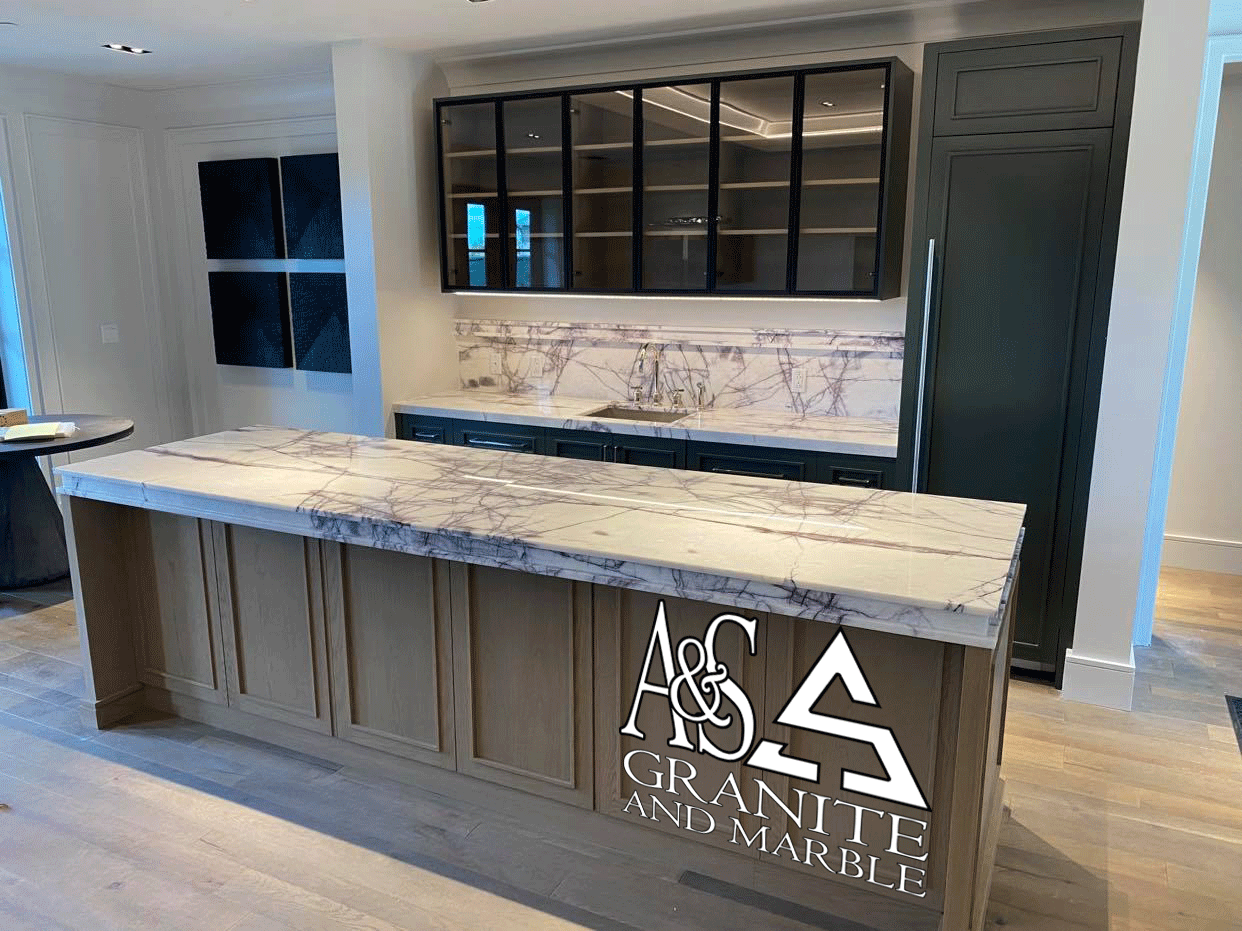 Full Service Fabrication and Installation – Kitchen Countertops
Granite
Quartzite
Marble
Quartz
Recycled Glass
Free in-home estimate (within 50 miles of the showroom 33619). From laser template to installation our experts see you through every step of the process from dream to new countertops.
We have a square food level program that offers common colors at a competitive price as well as working with local stone wholesalers that carry huge selections to help you find just what you were looking for or didn't realize you like or want.
Many great choices in natural stones such as quartzite, granite, and soapstone, we have many other engineered stone countertop solutions to best fit your needs, such as Cambria USA Quartz, Curava, Vetrazzo, and so many more we won't list them here. Our installers will let you know what you should do to keep your countertops looking immaculate. Please get in touch with us by calling us at 813-571-1200. You can also send us a message via email by using our easy contact form. Now you can also use the Live Chat box located in the bottom right of your screen right now.