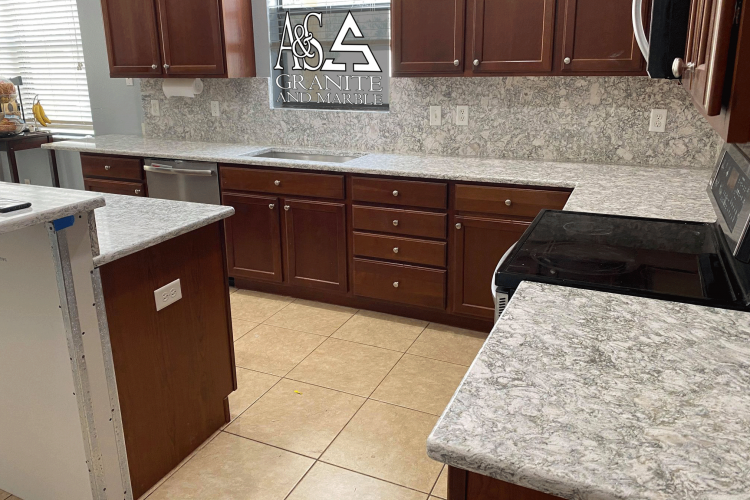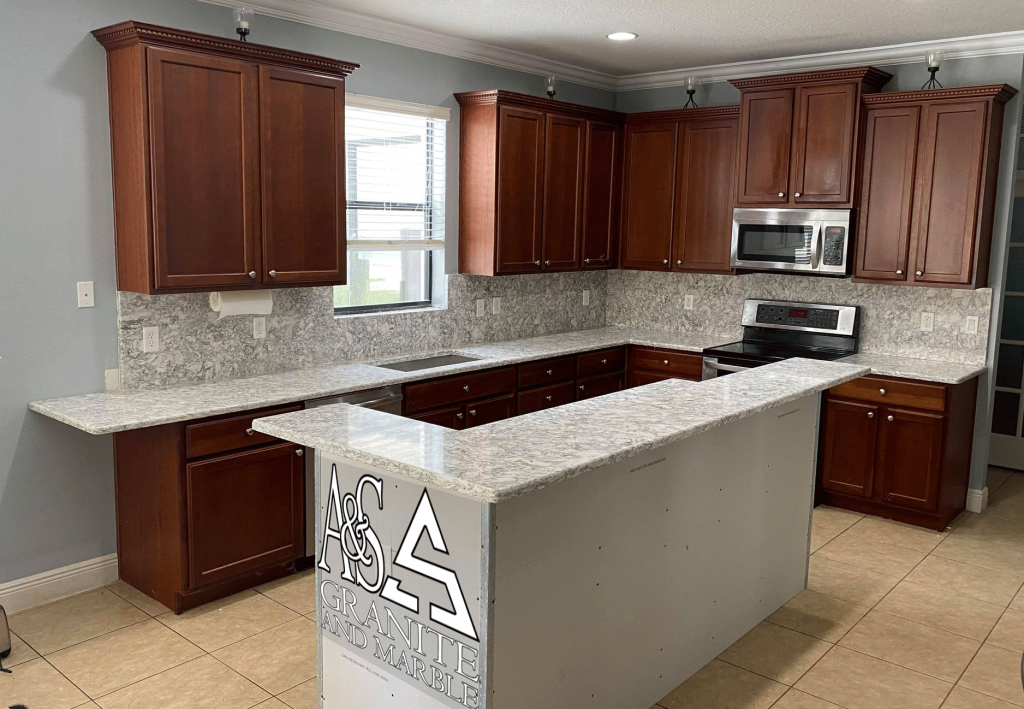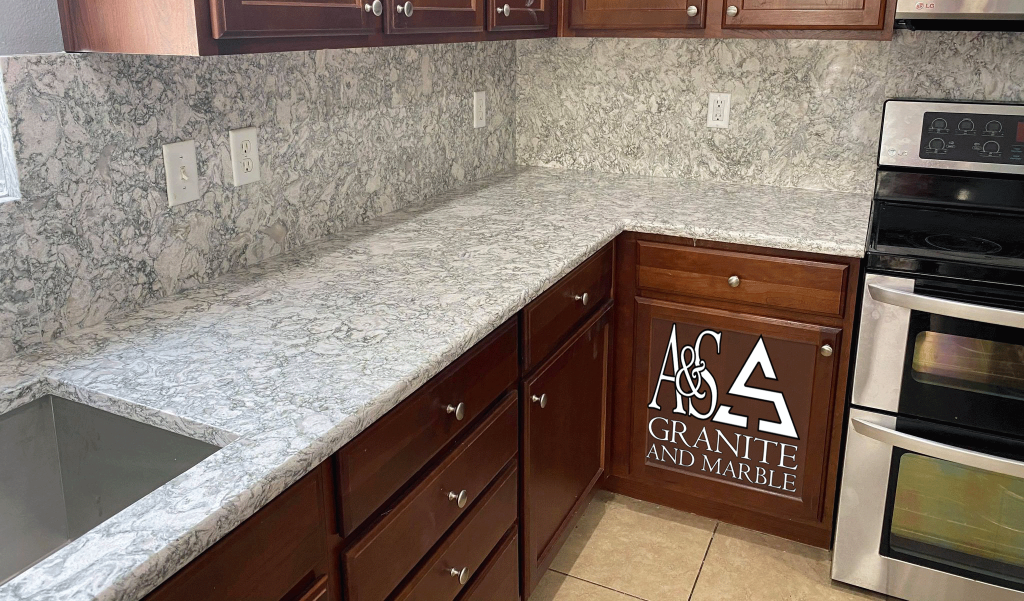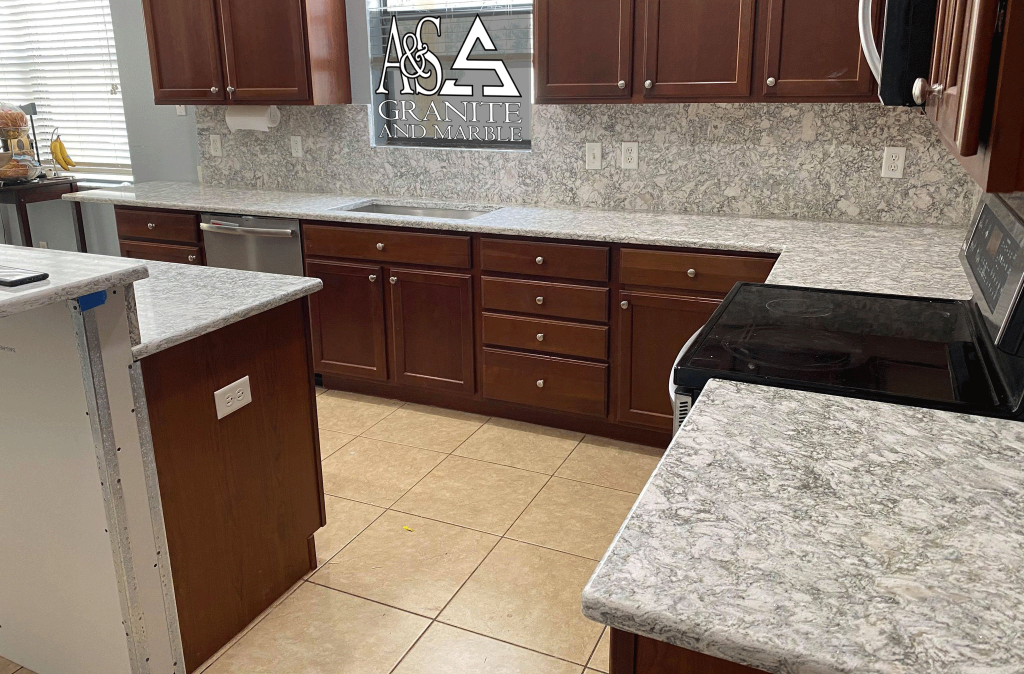 Beautiful Cambria Berwyn Quartz Countertops with Full Height Back Splash
This came out beautifully. We love the opportunity to do projects of all sizes, but this one in particular is beautiful and practical. With full height back splash behind these countertops the walls are very protected actually adding structural strength to the drywall that was behind it.
Easy to clean, never needing to be sealed. Safer for whatever virus is going around at the time. Highly waranteed by Cambria USA. Can't wait to do the next one. Hard to look past this color of quartz countertop.
In addition to many other great choices in natural stones such as quartzite, granite, and soapstone, we have many other engineered stone countertop solutions to best fit your needs, such as Cambria USA Quartz, Curava, Vetrazzo, and so many more we won't list them here. Our installers will let you know what you should do to keep your countertops looking immaculate. Please get in touch with us by calling us at 813-571-1200. You can also send us a message via email by using our easy contact form. Now you can also use the Live Chat box located in the bottom right of your screen right now.
William and Anthony did a WONDERFUL job installing my granite. Very professional and friendly kind men. Would highly recommend them!!!! A& S Granite does a wonderful job.
OMG. Will and Anthony are fantastic. They could not do enough to make the job perfect, our quartz is beautiful They went way beyond the normal to assure we were happy 😃 I recommend them highly. They are an asset for A&S Granite
Currently remodeling a kitchen. William and Anthony came today to install our granite. They did an excellent job communicating and installing! I would highly recommend.
A&S Granite and Marble is a great company to work with. No hassles and a quick turnaround. Today William and Anthony instead the countertops and the job turned out beautiful!!.. William and Anthony were confident in their work and did a fantastic job of installing. I highly recommend A&S to buy your countertops and ask for William and Anthony to do your installation!!
The prices are reasonable, Heidi, David and Gonzalez are outstanding. Gonzalez did an excellent installation.
Dominic Fernandez
2022-02-10
I must of went to 10+ granite stores from Sarasota to Tampa. Our last stop by A&S. From the moment we started to work with Nilo at A&S, the customer service was met beyond my expectations. The appointment was quick, and organized with great attention to every detail. The install was timely and efficient. They worked around our cabinet delays with understanding and no complaint. The granite looks amazing! Thank you Nilo for taking care of us!
Elissa Barfoot
2021-12-13