Tags cambria, corian, Countertops, Covid-19 Safety, Curava Quartz, fabrication, Granite, Granite Backsplash, granite countertop, Granite Countertop Quote, granite countertops, Granite Lakeland, Granite New Port Richey, Granite Palm Harbor, Granite Sarasota, Granite Tampa, Gray Quartz, new location, quartz, quartz countertops, Quartzite Countertops, robot saw, silestone, White Granite Countertops, White Quartz
If you're looking for a great quartz countertops fabricator and installer, then come to A&S Granite and Marble. We have a new location in Tampa off of Falkenburg Rd. and a fantastic new website that is launching next week! Our new website will feature an updated list of quartz, granite, and marble that we can provide for your next project. Stop by our new location and you can check out our showroom and fabrication process for yourself.
See our showroom!
Not only do we have quartz countertops available at A&S Granite and Marble, we also have many other types of stones. Our showroom features a wide selection of products. You can have your very own unique kitchen or bathroom created by our fabrication process. Searching for the right stone was never easier. We have hundreds of variations for your next project. Stone type, color, and cut makes the options practically unlimited.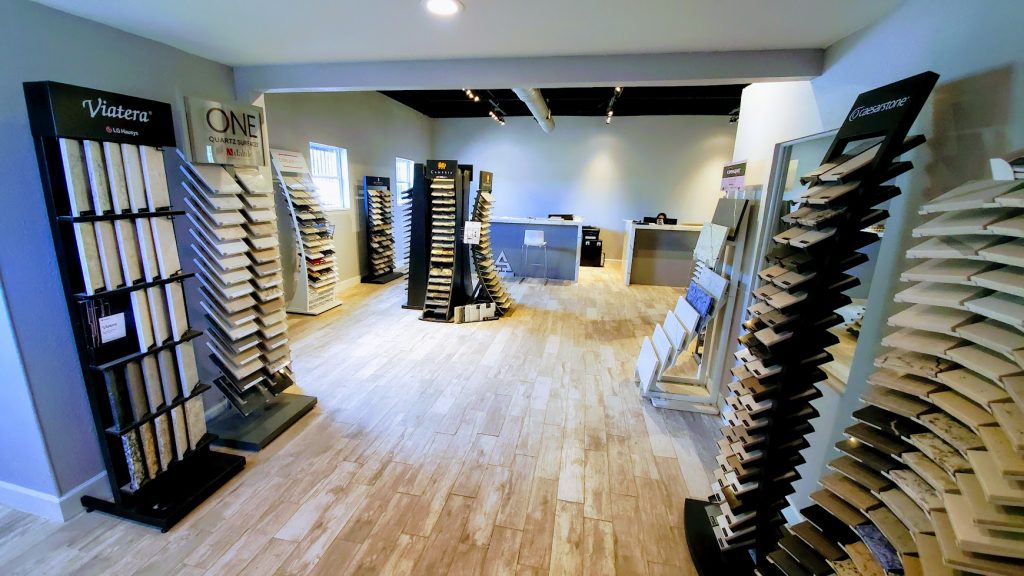 Quartz Countertops remnants available
We produce so many different cuts for our homeowners. We sometimes end up with leftover partial slabs that you can use to complete or fill in an existing installation. Or perhaps you have a side project that needs a small piece of quartz or granite. We have a good supply of remnants in stock.
Quartz Countertops fabrication process
Our fabrication process is made much more efficient by using our new Baca Robo-saw as well as our previous saw. Precision cutting techniques and automation make our jobs easier and your stone amazingly perfect. This will also allow our installers to have a perfectly cut piece of stone.
If you would like to get in touch with one of our staff to discuss your next project, please call us at 813-571-1200. Our quartz and granite experts will make your new kitchen or bathroom come to life. You can also use this contact form to reach out to us via email.