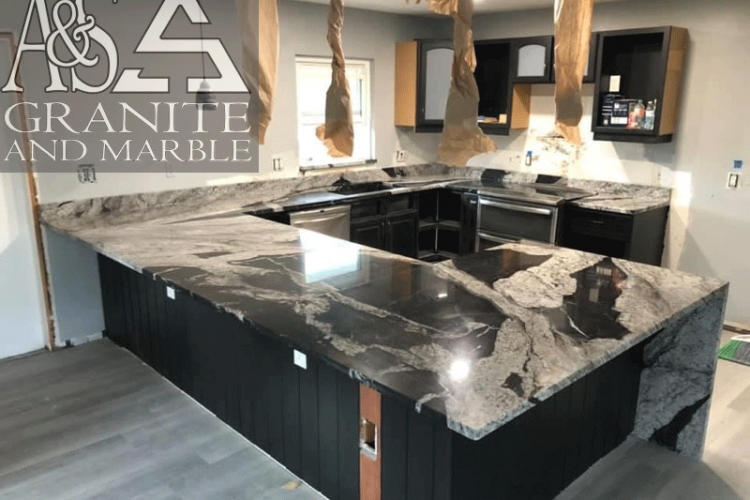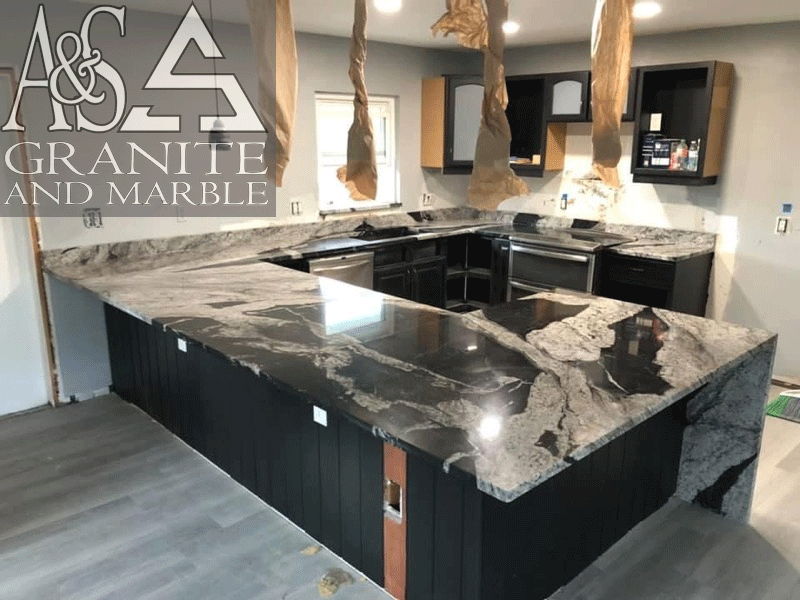 In natural stone there are several different finish types to choose from for your next countertop project. Natural stone is a sturdy and lasting choice to positively affect your property value and renew the look of your space.
The right stone finish choice can be daunting. There are many choices and it comes down to look and feel. High shine, Low shine, matte, or more textured shine or some hybrid between the few. For sure this should be taken into consideration with respect to the overall look and feel of your living space or outdoor kitchen countertops.
Polished Stone finish
For polished stone finish slabs at the quarry polish stones by repeatedly applying abrasive treatments. This polishing repeatedly nets a shiny and strong surface with little porosity. This enhances the color and properties of the stone in its natural state. This is great for use in kitchens and bathrooms where the surface wipes clean easily. Polished surfaces require sealing on a regular basis – refer to the manufacturer's recommendation as sealers are garanteed or crafted to last differing lengths of time based on regular usage.
Leathered Stone Finish
Leathering stone face is done by brushing stone surfaces with special diamond encrusted surfaces. The surface appears undulating with a smooth, soft, and warm texture. Best on darker stones with a non uniform structure like granite. Leathering stone finish is great at hiding water spots, fingerprints, and smudging. Great stain, slip, and low maintenance.
Flamed Stone Finish
Flamed stone finish is completed by heating the stone intesnsely then rapidly cooling it. Flaming burns carbon content from the stone's makeup. This results in a gentle rustic coloration. Apart from regular cleaning, flamed finish needs no maintainance. Tough and perfect for outdoor projects and outdoor kitchens utilizing granite or quartzite countertops.
Contact Us We're Experts