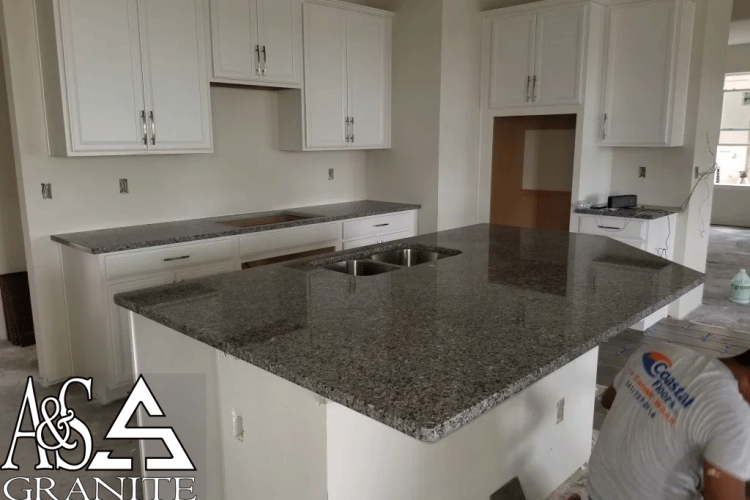 Tags cambria, corian, Countertops, Granite, Granite Backsplash, granite countertop, Granite Countertop Quote, granite countertops, Granite Lakeland, Granite New Port Richey, Granite Palm Harbor, Granite Sarasota, Granite Tampa, Gray Quartz, quartz, quartz countertops, Quartzite Countertops, silestone, White Granite Countertops, White Quartz
Granite is a natural stone and therefore no two slabs are exactly alike. The color range is vast and distinct. Feel free to peruse our online inventory of Granite, if by some chance you don't see something that inspires come by or chat with us and ask for a list of our Slab suppliers in the Greater Tampa Bay, FL area. Between all these there are tens of thousands of choices and all have experts that can help you find exactly what you are looking for.

It is crazy how much people search for "Granite Countertops" in the greater Tampa Bay of Florida. We see many of you and presently have some great natural stone colors and a best in class square foot program.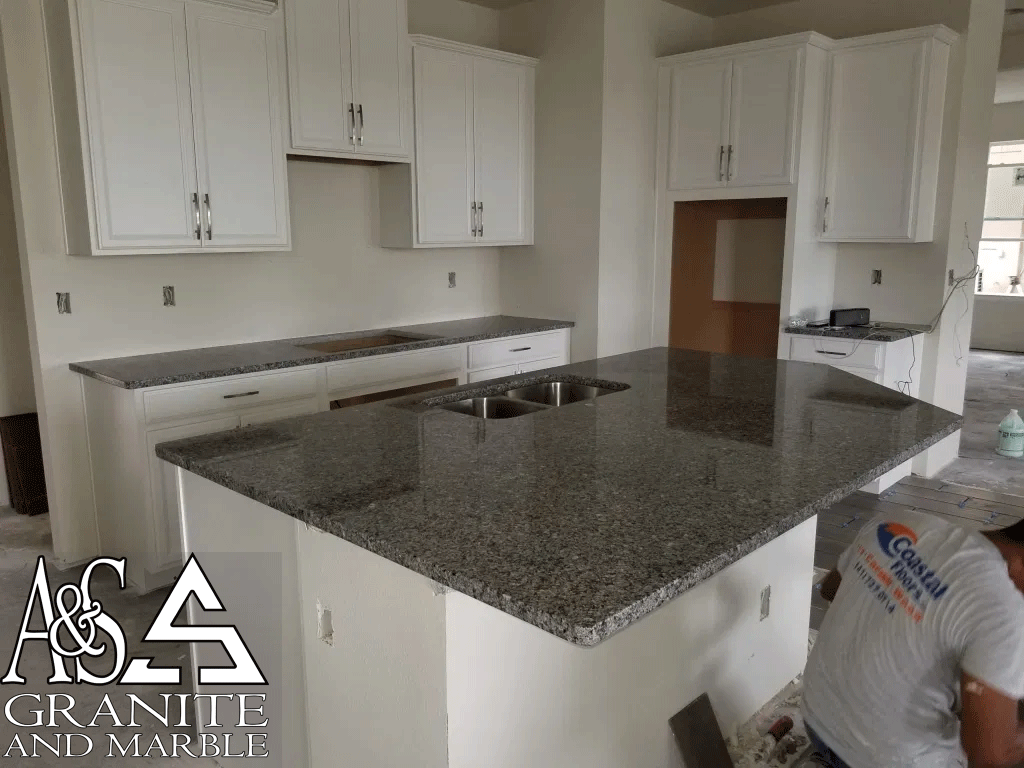 How does our square foot program work you ask – well that's easy. We have a stock selection of our most popular colors based upon level. You come in and look over the colors that work within your budget for your countertop project. Hopefully you have cabinet layout plans or know how large the countertop you are in the market for will be so we can quote based upon your project size. Call our showroom and schedule your next schedule project now 813.571.1200
Once we have an estimated size for your project we can quote your project and agreed we send our template team out with a highly precise laser template system to "shoot" your countertops. Once all selections are made and you agree our experts help guide you through the rest of the project.
We have a vast knowledge about great granite countertops and have serviced the Tampa Bay area for over 2 decades. We are here to help bring your project to fruition on time and within budget. If and when mistakes are made we follow through and right our wrongs.
Along with granite countertops in the standard sense of the word – fabricated and installed onto cabinets. Granite can also be installed and custom made for things like Tub decks, fireplaces (fireplace surrounds, Mantle, and Hearth stone alternatives). Outdoor kitchens, pool spill overs, and other non-conventional utilities can be placed, basically anywhere that can support the weight as a stable base can be used as a base for this artful use of natural stone.
In conclusion – Granite Countertops are beautiful, durable, and long lasting with minimal care. Call, Chat, or Contact Us today and let us help you find your best Granite countertop choice today. We are a full service granite sales, fabricator, and installation shop.
In addition to many other great choices in natural stones such as quart, granite, and soapstone, we have many other engineered stone countertop solutions to best fit your needs. A&S Granite and Marble countertops can give you some great tips for maintaining your granite countertop. Our installers will let you know what you should do to keep your countertops looking immaculate. Please get in touch with us by calling us at 813-571-1200. You can also send us a message via email by using our easy contact form. Now you can also use the Live Chat box located in the bottom right of your screen right now.