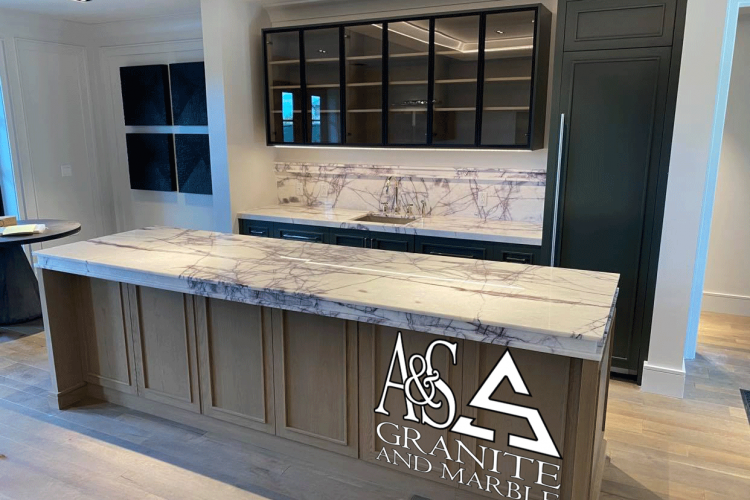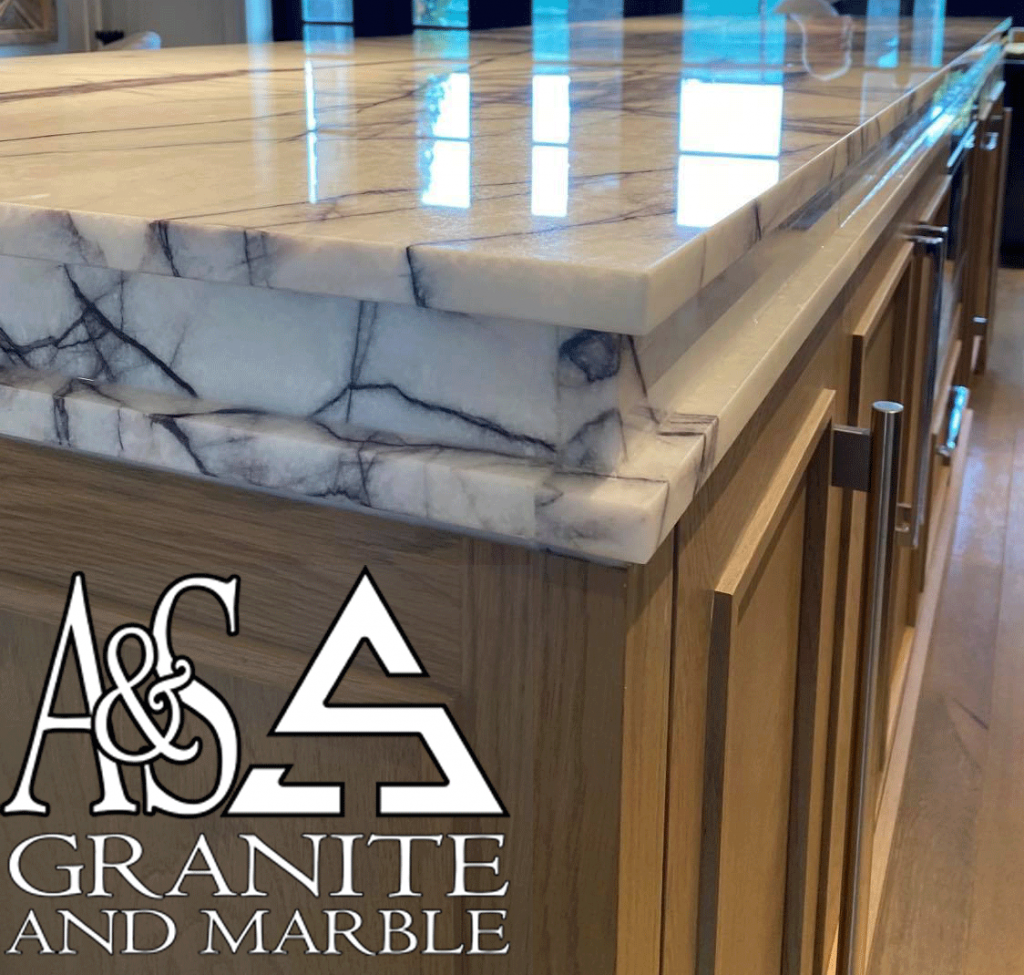 This job in particular had it's special set of challenges as all larger commercial projects do. This job came with it's own set of logistical issues and resolutions. We strive to stay in the solution here.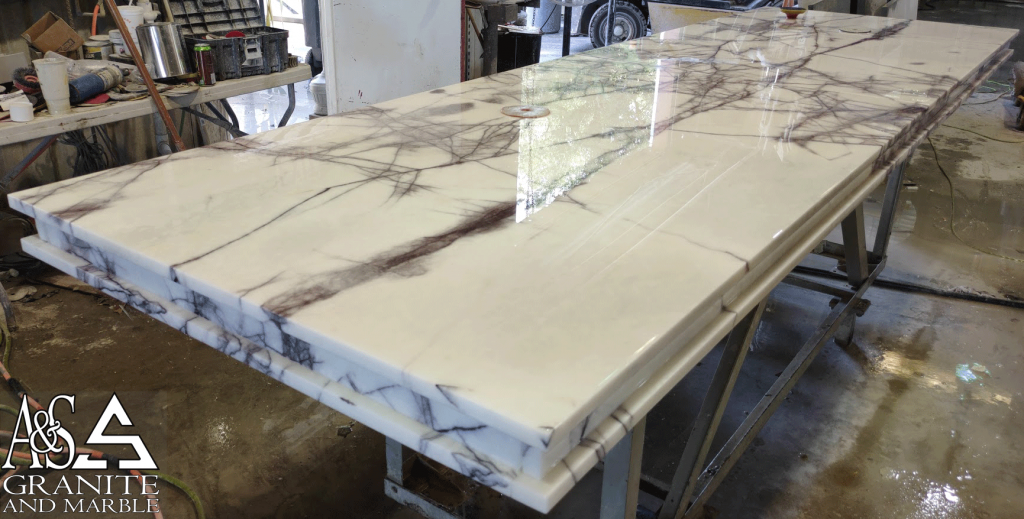 Getting a semi-tractor trailer full of vertical transport of materials – stacked 28 slabs for the combined jobs in this project was almost a full half day of labor for a team of 4 yard people. Discerning designers and clientele require a different level of attention to every detail. Then the huge task of getting the slabs safely onto our table to be pictured for vein matching. The islands alone are too big for a single slab so we have to make it look like it's all one big block of stone as much as possible with stacked this countertop fabrication job in quartzite was very labor intensive and from the finished product, well worth the effort.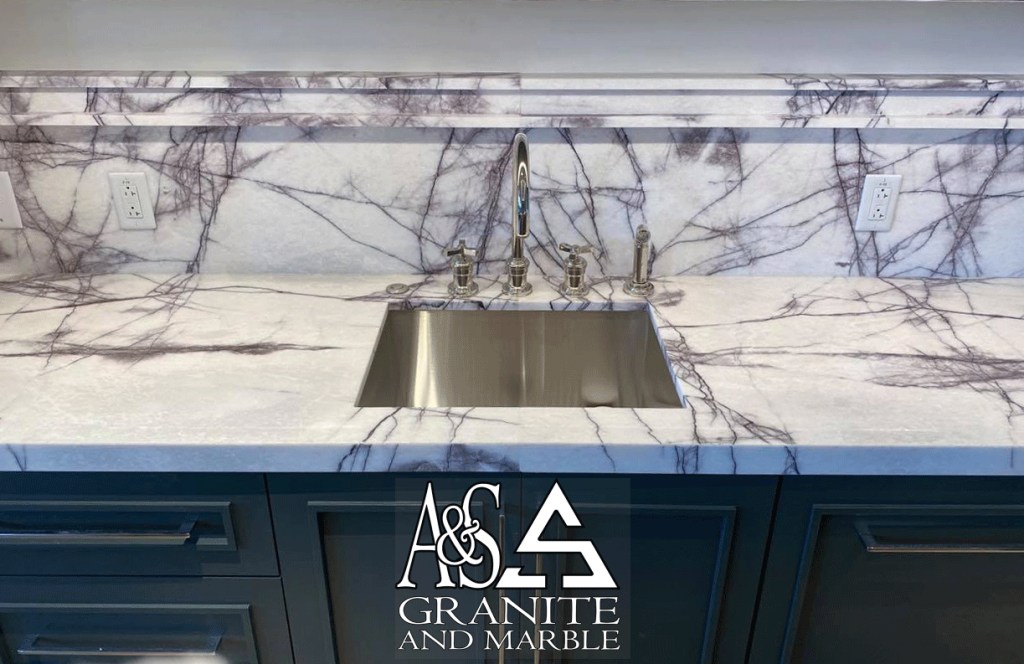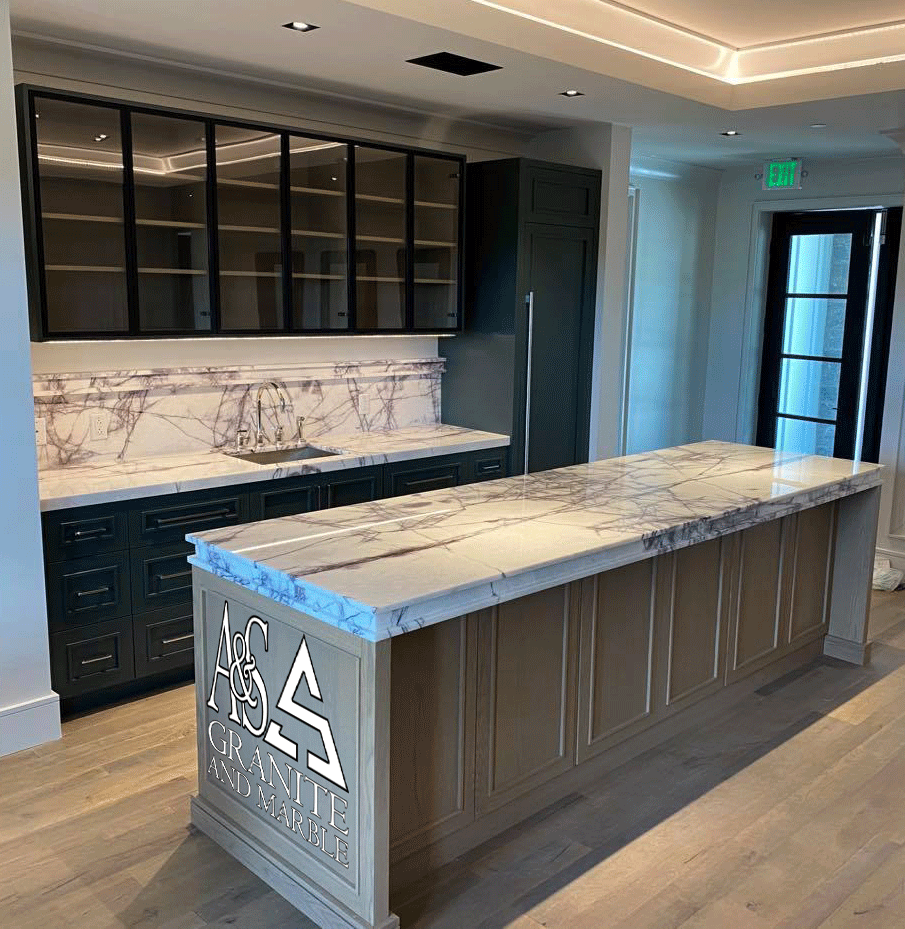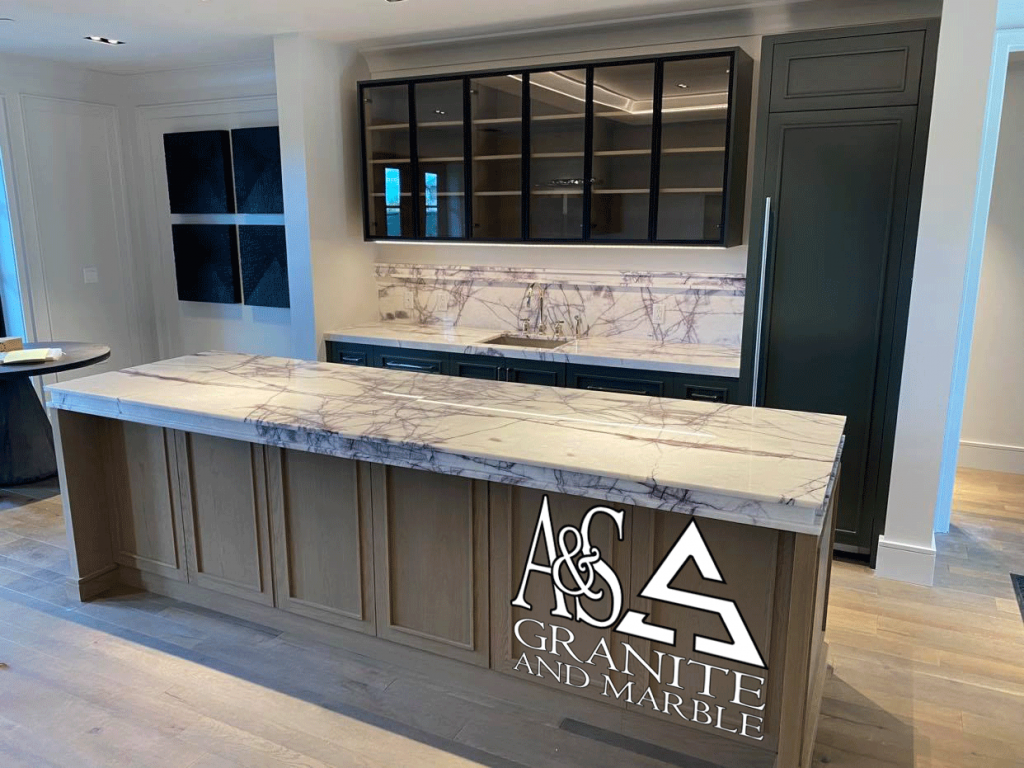 So grateful to have been a part of this still on going project with this builder and these materials and designs. It is not very often we get to work on material this unique. Looking forward to the next portion of this project. More to come, stay tuned!
In addition to many other great choices in natural stones such as quartzite, granite, and soapstone, we have many other engineered stone countertop solutions to best fit your needs, such as Cambria USA Quartz, Curava, Vetrazzo, and so many more we won't list them here. Our installers will let you know what you should do to keep your countertops looking immaculate. Please get in touch with us by calling us at 813-571-1200. You can also send us a message via email by using our easy contact form. Now you can also use the Live Chat box located in the bottom right of your screen right now.