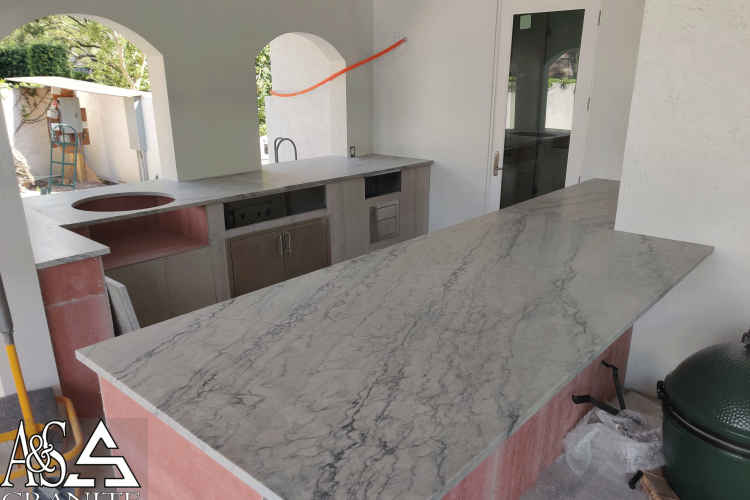 Tags cambria, corian, Countertops, Granite, Granite Backsplash, granite countertop, Granite Countertop Quote, granite countertops, Granite Lakeland, Granite New Port Richey, Granite Palm Harbor, Granite Sarasota, Granite Tampa, Gray Quartz, quartz, quartz countertops, Quartzite Countertops, silestone, White Granite Countertops, White Quartz
Granite countertops are crafted with great care and precision. The folks we work with really do work very hard honing their craft. A & S Granite and Marble employees and sub-contractors share a wealth of experience in earning satisfied customers. It all starts with our customers finding us and making first contact. We pride ourselves in answering the phone with a smile on our faces. Our experts are ready, willing, and able to help you find the perfect look and feel for your home or project. Our decades of combined experience in granite, quartz, and marble countertops and specialty projects
As the title suggests we measure with extreme precision. Our evolution has led us from the old stick and glue method of template making onjob sites, to having advanced laser template system where the data is directly converted from the space to cover into digital instructions.
Property restoration, rehabilitation, remodel, or new construction – each project type comes with it's own unique set of problems. We serve all markets in the central Florida area West coast to East coast of Florida. We show up for a measure having collected most of the pertinent information to point our template technician in the right direction. Remodels with existing countertops need special consideration dependent upon the type of surface that needs to be removed. Tile covered countertop surfaces can incur heavy tear out fees as they are usually built with a layer of plywood then some sort of concrete or thin-set, then the tile and grout. Above all that having the experience to account for different thickness tolerances to get the new tops to fit correctly and cover the old splash on the walls. New construction often uses different sub-contractors to do the tile throughout the residence or commercial job site so our tolerances to walls with curves etc need to be templated differently and may need special installation consideration for certain granite countertop types. An example of this are honed material requires special tooling to achieve a matching finish on polished edges.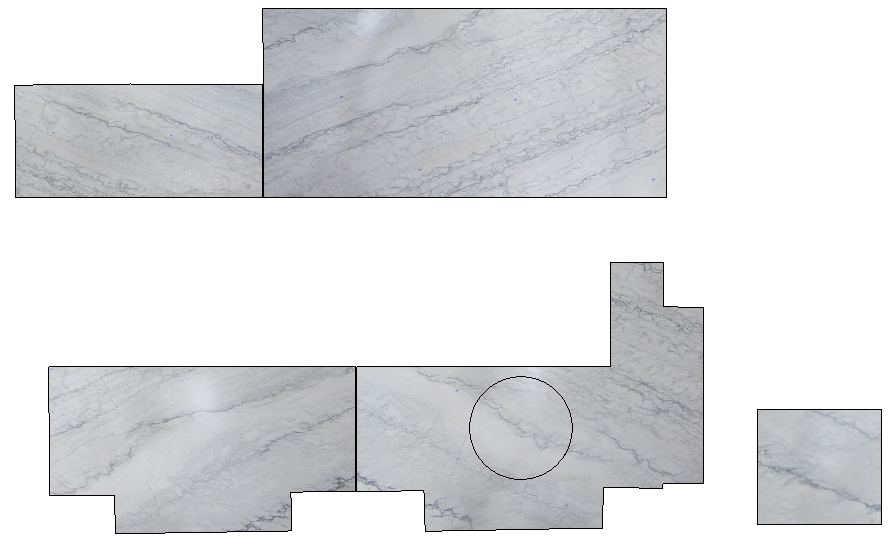 After templating is completed and materials hand selected by our customer and their designer(s) arrive at our shop we go through a process to best yield the material and look the best through vein matching process. Above is a picture finally approved by the customer for their outdoor kitchen. On the right is the Waterjet cutting the corners of pieces our and sink holes that have no straight lines. It can't be understated the amount of errors avoided through being able to cut an exact circle in the perfect place right on the saw.
We then use special pneumatic lifters to carefully remove pieces in order to stage for final fabrication. We lift them carefully onto heavy duty carts and the pieces are staged for fabrication.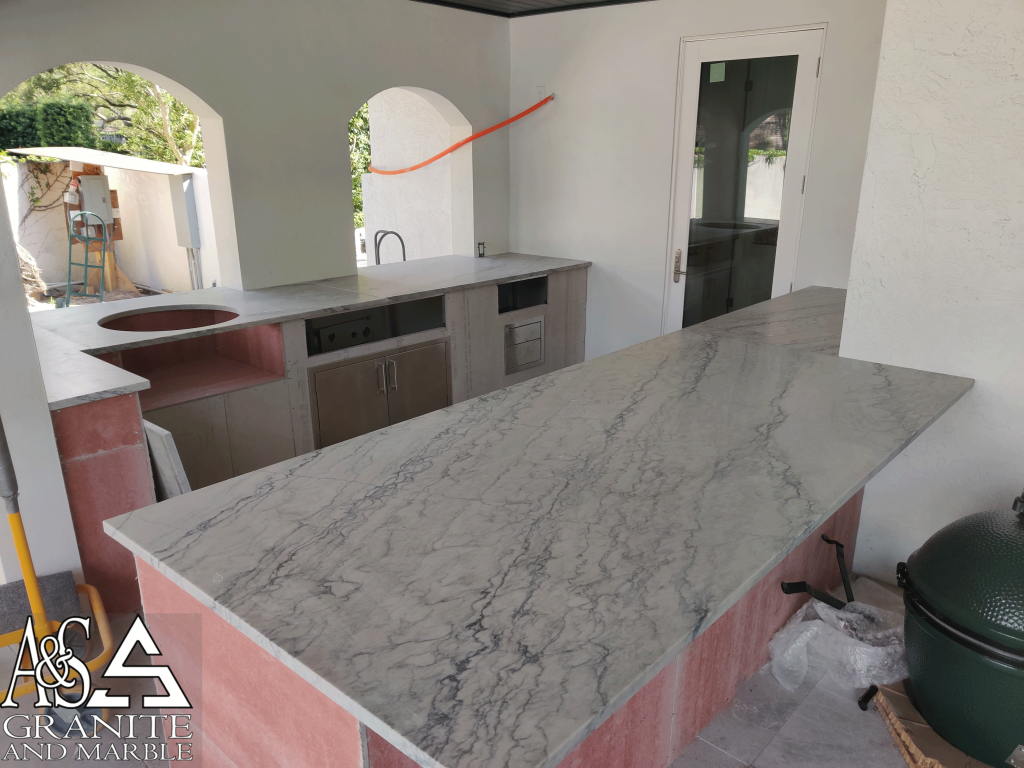 At long last the date is confirmed for installation, stone is fabricated and passed Quality control. Out go our expert install technicians to complete the job. We don't like to brag, but this one came out wonderful! It's always such a joy to work with clients that have the time and resources to do something really special and unique. We crafted these exceptional Quartzite countertops with the utmost care and painstaking craftsmanship at all stages of this project.
In addition to many other great choices in natural stones such as quart, granite, and soapstone, we have many other engineered stone countertop solutions to best fit your needs. A&S Granite and Marble countertops can give you some great tips for maintaining your granite countertop. Our installers will let you know what you should do to keep your countertops looking immaculate. Please get in touch with us by calling us at 813-571-1200. You can also send us a message via email by using our easy contact form. Now you can also use the Live Chat box located in the bottom right of your screen right now.