Tags brandon, cambria, corian, Countertops, Covid-19 Safety, Curava Quartz, fabricator, Granite, Granite Backsplash, granite countertop, Granite Countertop Quote, granite countertops, Granite Lakeland, Granite New Port Richey, Granite Palm Harbor, Granite Sarasota, Granite Tampa, Gray Quartz, quartz, quartz countertops, Quartzite Countertops, silestone, tampa, valrico, White Granite Countertops, White Quartz
Choosing your fabricator will be the most crucial decision of your granite countertop purchase. Furthermore, this same ideal exists for any other type of stone. For instance, granite, quartz, marble or any other piece item.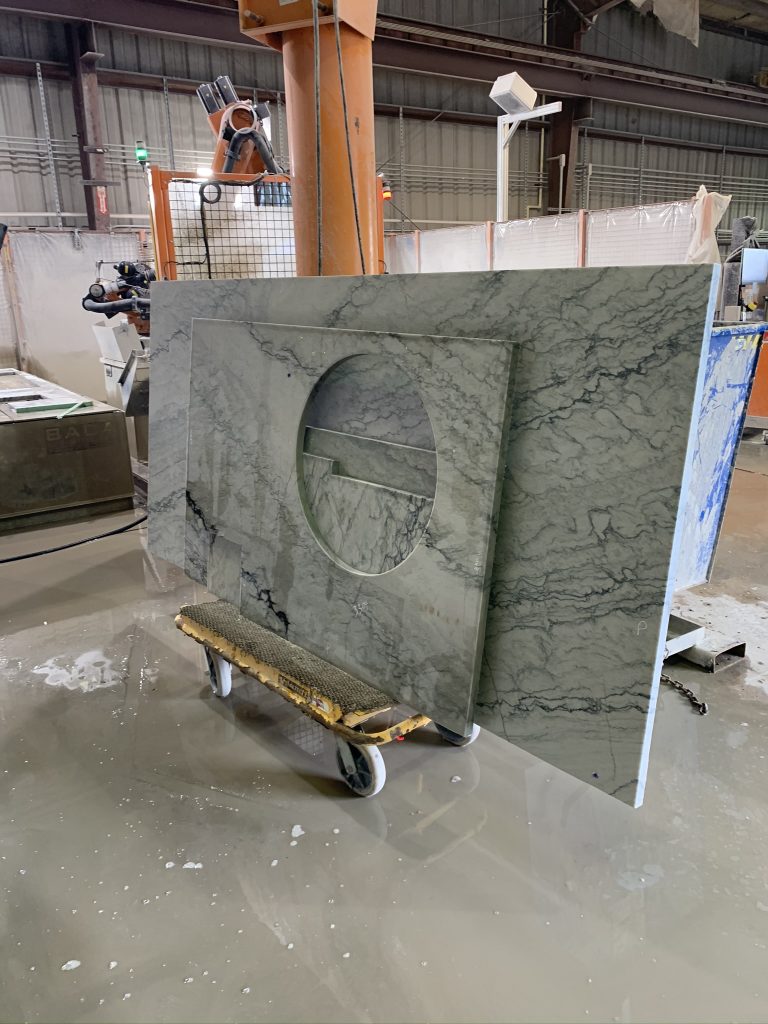 Picking the right producer for you is even more essential that selecting your stone. Why? Because the best fabricator will help you understand what stone is best for you. They will tell you if your slab has any issues before they sufficed. Another common thing they say is about the benefits and drawbacks of marble. They will teach you how to look after your stone so that it remains beautiful for a very long time. This is our task as a fabricator. However, a lot of fabricators don't take these steps before, during and after your task is completed.
Is your granite fabricator adequately guaranteed?
Granite fabrication companies with insurance protection of worker's compensation and company liability is very important to the client. An insurance policy guarantees that your residential or commercial property is secured. Just in the unfortunate circumstances that the worker who is installing your granite countertop is hurt or there is damage to your home. A&S Granite and Marble covers you with complete insurance protection to secure our staff members and your residential or commercial property.
Price isn't everything with a granite countertop
An excellent granite countertop setup company will focus on providing you great info that assists you make a informed choice. They won't concentrate on rate alone. Keep an eye out for "low-ball" quotes.
Advertisements fool customers when they see for super-low per square foot prices. Fabricators show that starting rate created to entice you. However, this does not consist of concealed upcharges that all of a sudden appear on the final bill. That's why a comprehensive up-front estimate is so essential.
Granite producers that attempt to be the outright most affordable are normally the most frustrating. That low rate is based upon setting up the most inexpensive low-grade grade of granite that can have pits, spots, or a rough surface.
They are dealing with very thin earnings margins so they will cut corners everywhere they can and try to do the job as quick as possible. This is when mistakes occur and frequently excuses about why it's not the fabricator's fault.
Customers get stuck with an unsatisfactory countertop setup and fumbling with a professional that doesn't want to take obligation or repair the issue since he priced the job so low and will not earn a profit by fixing the mistake.
The quality of your Granite Countertop is our priority
In conclusion, the hard working staff at A&S Granite and Marble are standing by to answer any questions you might have. For instance, if you have questions about our stone sources, the equipment we use, or our policies and procedures during installation, please feel free to ask. You can get in touch with our staff by calling 813-571-1200. Another way to get in touch with us by sending an email message is our simple contact form, now you can also chat with one of our experts directly – look for the Chat icon on the bottom right of this page!.